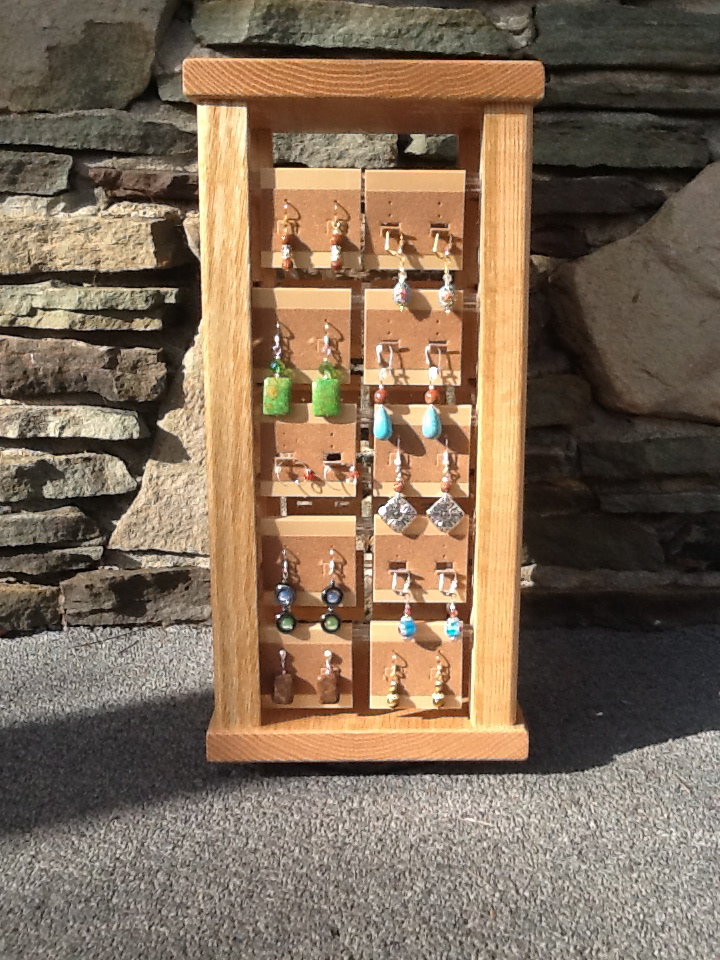 We are currently seeking additional stores for consignment or wholesale.


In addition to participating in many art and craft festivals each year, our jewelry is sold in over 25 boutiques, galleries, or gift shops. Your store may try our jewelry on a no-cost no-risk consignment arrangement. Wholesale prices are also available for outright purchases.

Customers appreciate affordable, quality, handcrafted merchandise that is 'Made in America'.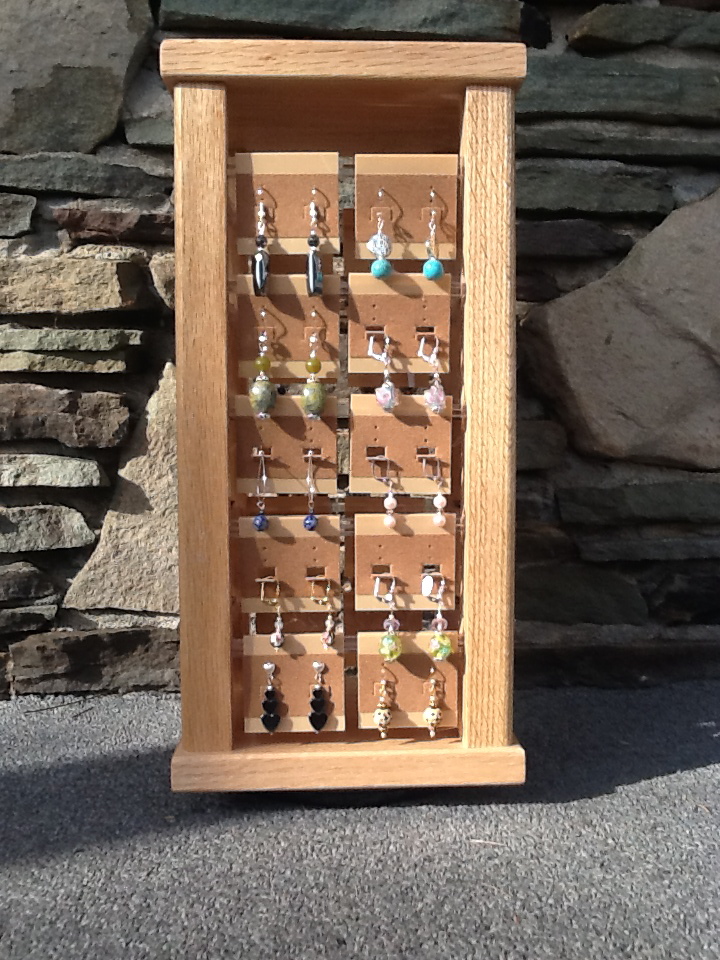 Quality displays are provided with the jewelry. The wooden earring display rack made of oak pictured is the one most stores select. Store references and credentials provided upon request.

Contact us at (570) 383-0363 or WestWindJewelryCompany@gmail.com to arrange a personal visit to discuss placement in your store.


| | |
| --- | --- |
| Coil wrap bracelets are self-adjusting and fit any size wrist, large or small. | Wrist bracelets are hot sellers - quick impulse purchases! |
| | |
| --- | --- |
| Chokers are a popular summer item among old and young alike with styles ranging from classic-office-ware to whimsical butterflies with crystals. Choker necklaces do not clasp - They easily wrap around and hug the neck. | Necklaces are all assorted styles and lengths. |

WestWind Jewelry Company is a family owned business involved in the designing and crafting of semi-precious gemstone jewelry for over 25 years. We create jewelry that is flattering, well-made, unique, and timeless - pieces that can be worn for many seasons. Each item is crafted one at a time, never mass produced, and unconditionally guaranteed.

Items include gemstone necklaces, chokers, coil bracelets, bracelets, anklets, and earrings. They are designed with crystals, Venetian and art glass, and genuine gemstones such as turquoise, fresh water pearls, tigereye, jaspers, agates, hematite, carnelian, garnets, goldstone, mother of pearl, amethyst, amazanite and more.

Our prices are kept extremely affordable due to our purchasing of materials and supplies in large quantities so that we may pass on the savings to you. Designs are traditional and can be worn for years to come. All work is guaranteed and our aim is to have complete customer satisfaction. We want to keep you as our valued customer for years to come.

I also design jewelry incorporating precious gemstones, sterling silver, and authentic ancient artifacts. Photos at ArtifactsOfTheNile.com



Stephanie Marquette, 111 Sebring Rd, Dickson City, PA 18519
570-383-0363 - WestWindJewelryCompany@gmail.com